ABOUT ME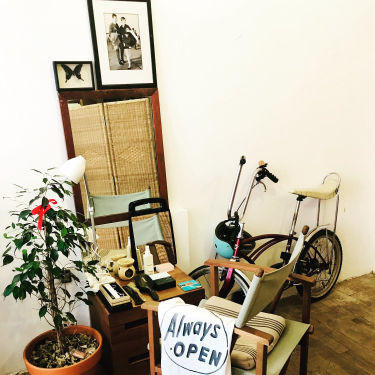 AT MICHELLE'S MOBILE HAIRDRESSER
Growing up in the South of Brazil in the 80's, in a German/Italian household, my early references and inspiration came from my parents and grandparents music collections, fascinated by all the album covers of the traditional Southern Gaucho Bands, American Classic Rock, Disco and last but not least, Britpop and The Beatles. This whole British and American scene awoke my curiosity about the 60's 70's & 80's lifestyles where fashion and music seemed to always walk side by side. 


When I turned 20 I decided to jump outside the tropical bubble and spent 3 months in London seeking for all those references to come to life. Synchronicity worked in my favor and I started working part-time in a restaurant based in Soho called Balans, while also working part-time at Tommy Guns, a historic Soho hair salon... and that was it! I was hooked on hair. At Tommy Guns I met my best mentors and the most interesting clients within the fashion, music & TV industries while doing my full training program on classic haircuts & hairstyling techniques, that made me ready for the floor. After 7 years of working in various salons around Soho, Mayfair and North London, training at various academies and developing my skills in cut, colour and styling, I moved back to Brazil in 2008. I opened my very own hair studio called - Lolitas Coiffure - which gave a super buzz to the Brazilian creative and cultural scene. 


In 2015 I decided it was time to come back to London, for more expansion and new challenges. For the past years I've worked at Viva Soho and Neuton Hair Salon as a part-time hairstylist and also as a mobile hairdressser with my private studio in Hackney Wick called At Michelle's. I'm still freelancing in session jobs for magazine editorials, fashion shows & visual art projects.